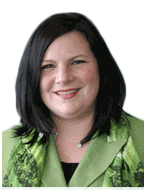 "Nikki came highly recommended by our doctor after losing our twin "miracles" in my second trimester. Besides my husband, Nikki was the only person who understood the enormity of my grief and how it was affecting my entire life. Nikki helped me come to terms with their deaths, and we determined the best way to create our family, which was through adoption. Nikki's counseling enabled me to get my life back and feel happy again. I am now the proud mother to two healthy boys."

~ AJ
I have been a Licensed Clinical Social Worker for over seventeen years. I received a Bachelor of Arts Degree in Psychology from LaSalle University where I graduated with honors. I earned my Masters Degree in Social Work from Rutgers University, and specialized in Children and Families. I trained under the world-renowned Dr. Alice Domar at the Domar Center for Mind-Body Health in utilizing mind-body techniques to enhance general well-being and fertility.
I spent numerous years in the adoption field before opening up my private practice, The Delaware Counseling Center, in 2006. My career has been dedicated to helping women and couples cope with the most difficult situations including infertility, pregnancy and infant loss, and perinatal mood disorders. Working in the adoption and infertility fields has proven to me that there are different paths that lead to parenting. I have a special interest in working with 2nd and 3rd trimester losses.
My professional affiliations include the Mid-Atlantic Chapter of Resolve, the American Society for Reproductive Medicine - Mental Health Professional Group, and Postpartum Support International. I served for two years on the New Castle County Fetal and Infant Mortality Review Team and in 2014, I earned the prestigious "Top 10 Therapists in Delaware" ranking from healthgrades.com.
I attribute the success of my private practice to my own personal struggles with infertility and loss. I welcome the opportunity to help you through this difficult time, and look forward to establishing a therapeutic relationship with you as you move along in your journey.