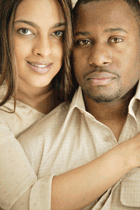 What should I expect if I come to see you?
Before coming in, we will have a short conversation on the phone about what has been troubling you. I will send you paperwork to complete before our first session. We will review your paperwork together so I can better understand what you have been experiencing. Sessions last about 50 minutes. Most people come in feeling very nervous, but by the end of the initial meeting, you should feel relief and hopeful again. My goal is to make you comfortable and assist you in creating goals for us to address together in a timely fashion. Most of my clients see me on a weekly or bi-weekly basis. The average length of time in therapy with me is about 3 to 6 months.

Do you take insurance?
I do not accept insurance, but I understand the financial burdens of today's economic climate. Most of my patients do have out-of-network outpatient mental health benefits, and are reimbursed for 50% to 80% of their visits. Please call your employer to see if you have this benefit. If so, I would be happy to provide you with the necessary paperwork to be reimbursed by your insurance company. Payment (either cash or check) is due at the time of service.

What is your cancellation policy?
Please call me to cancel at least 24 hours prior to your appointment time. If I do not have more than one day's notice, it will be unlikely that I will be able to fill your time slot. If I cannot find someone to take your slot, you will be charged the full session fee.

Where are you located?
Abby Medical Center
One Centurian Drive, Suite 104
Newark, DE 19713